| | | |
| --- | --- | --- |
| | 1978 Ford F-150 Custom | |
---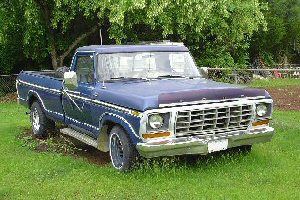 This truck is the truck my sister and I learned to drive. I drove it to high school my junior and senior years until I bought my first car. The fact that it survived both of us learning to drive on it is a testament to the durability of these old Fords! When my Father passed away in 1998, I told my Mom when she was done with it, I wanted the truck. She agreed and re-titled it in her's and my names. Well, with the passing of Mom this summer (2007) the truck became mine.

More pictures will be added here over time. It doesn't look like much, and truthfully needs A LOT of work to even be presentable really. But with so much history and all of the sentiment with this particular vehicle, I can't let it rust away to nothing. So I will restore it to it's original condition. I managed to find an original 1978 Sales Brochure on eBay which will help me with some of the original colors and options.

But first a little history of where this truck originated! Dad ordered this truck new from Ted Britt Ford of Fairfax, VA. It was special ordered with a two tone blue and silver paint job. The truck is a 'heavy half' ton pickup in rear wheel drive configuration. The Ford 460 big block V8 and a C6 automatic transmission power the truck (quite quickly I might add.) No radio was installed from the factory and air conditioning was not ordered either. I will be researching other options as I move forward with it's restoration.

I have only found one picture of the truck from my families photo albums. If I find more, I'll certainly add them to the page here. This picture was taken fairly early in the truck's life, probably late 70's or VERY early 80's. You can just see the front of Mom's 76 Pontiac GranSafari station wagon in front of the truck too.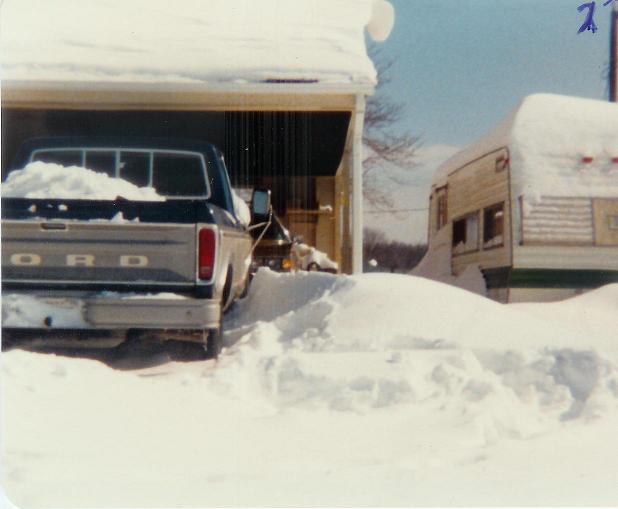 I'll continue to update this page as I move forward with restoration. Progress will, no doubt, be slow but I hope to get moving on it by spring of 2008. Keep watching for updates!
---
© Copyright 2006-2009 Michael Prosise. The materials contained on this site may not be duplicated, or reproduced without the express consent of the owner.
Email me to report broken links, page errors, etc.